We are delighted to confirm that Margot and Martin Hodson, a couple of renowned Chritian speakers and educators on issues of faith, sustainability and science, will be giving a Zoom talk entitled:

"What can the #Coronavirus pandemic teach us about responding to Climate Emergency. A Christian perspective."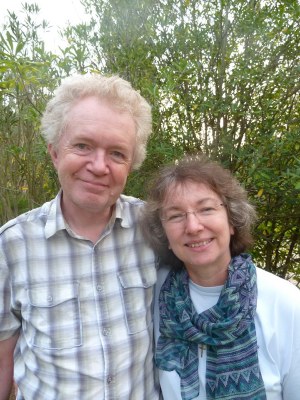 Margot is an associate vicar, theologian, researcher and educator working within the field of environmental theology. She is a former chaplain at Jesus College, Oxford and is Director of Theology and Education at the John Ray Initiative.

Martin is a plant scientist and climate change expert who holds a variety of research and educational roles, including a visiting research post at Oxford Brookes University, membrsio at the Institute of Human Sciences at the University of Oxford and he is also Operations Manager at John Ray Initiative.

For further information about the John Ray Initiative see: https://www.jri.org.uk/
To learn more about Margot and Martin please visit their websites at http://www.hodsons.org/
Questions welcome both on the day of the talk in Zoom chat and via email worcester@greenchristian.org.uk
Please join us in Zoom
https://us02web.zoom.us/j/85132469446?pwd=KzByNFFHcUFzOWNnNlROT1FSVjBYdz09
The talk has been organised by Green Christians in Worcester.