Protecting vulnerable people is at the heart of the Christian message of justice and hope.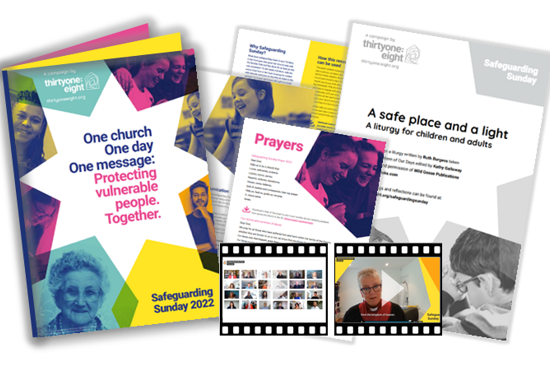 Get your FREE church resource pack
Join us Sunday 20th November 2022
(or any Sunday in November!)
Use our free resource pack as part of your regular Sunday service to help you explore together what safer places look like, to thank those working behind the scenes to make our churches safer for all, and show your community that you take safeguarding seriously.
Whether you can give just a few minutes or can dedicate your whole service we have everything you need to help plan and run your event.
Over 2,000 churches across the UK have already registered to take part! Join this growing movement of churches speaking-up for vulnerable people and help us make 2022 our biggest year yet.
"The greatest impact from our service was the feedback from parents and adult members. Children got to talk about possible situations where they'd need to talk to a grown up. Adults were reminded about their part in keeping vulnerable adults and children safe in our church."
Ade, Birmingham
"Safeguarding is really being pushed forward within our Church at present and it is great that we are able to bring everyone on board by holding the Safeguarding Service, so that we feel we really are making it 'everyones responsibility' and creating a safe environment for all."
June, Liverpool
"Though our PCC and leaders knew our safeguarding policies the general congregation may not have had much idea. It was really useful to be able to hang a service on the theme. I thought all the resources were really good and enabled us to put together a service very easily."
Helen, Plymouth