Turbo-charged Social Prescribing
A FaithAction blog posted on by author Daniel Singleton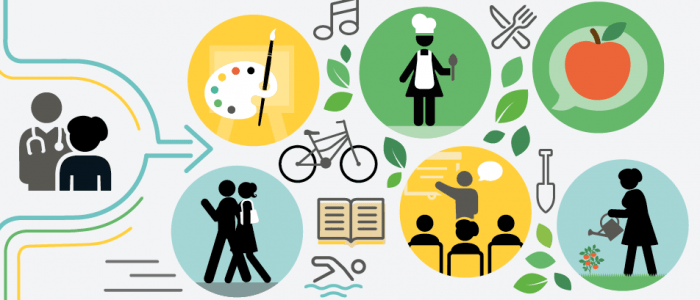 After the initial deluge of activity surrounding the UK government's 'lockdown' in response to the coronavirus and the massive changes to life that incurred as a result, the attention of policy-makers has moved to the impact of the virus, the lockdown, and wider life around us. The great need to act and to achieve some impressive targets (such as the Nightingale hospitals to boost NHS capacity in a matter of weeks and the NHS volunteer responders appeal) at first overshadowed any long-term thinking. However, after the initial surge of emergency action, more long-term considerations are coming into play.
….
If we want a lasting positive impact to come of this crisis, we must act now! These connections, the human web of support and hope, both practical and social, need to be recorded and preserved.
At FaithAction, we have been eager to promote the role of faith groups as part of a 'social prescribing' solution. Social prescribing provides the solution to a social need without having to turn to a medical answer. The biggest issues we had encountered before Covid-19 were the gatekeeping role of the 'prescriber', — where they were not aware of being able to, or were not keen to, refer patients to non-medical services, — the lack of understanding of the faith groups offering solutions, and the difficulty of matching of need to solution. This remains an issue in the Covid-19 period as well.
….
The web of connections which has spontaneously come about, and which is still forming, is a precious thing. We know that faith groups are at the forefront of providing practical and emotional support in their communities, in many ways bypassing the usual referrers or 'prescribers'. We need to record these links and preserve this web of human connection.
….
Faith-based social prescribing can be turbo-charged by the coronavirus crisis. Perhaps the greatest tribute to those we have lost and those who have made great sacrifice at this time is not a plaque, a special service, or a monument, but making the most of this opportunity to cultivate a vibrant community of kindness, sharing, and cooperation.
Read full blog
Post expires on July 8th, 2020