Released: 22.10.21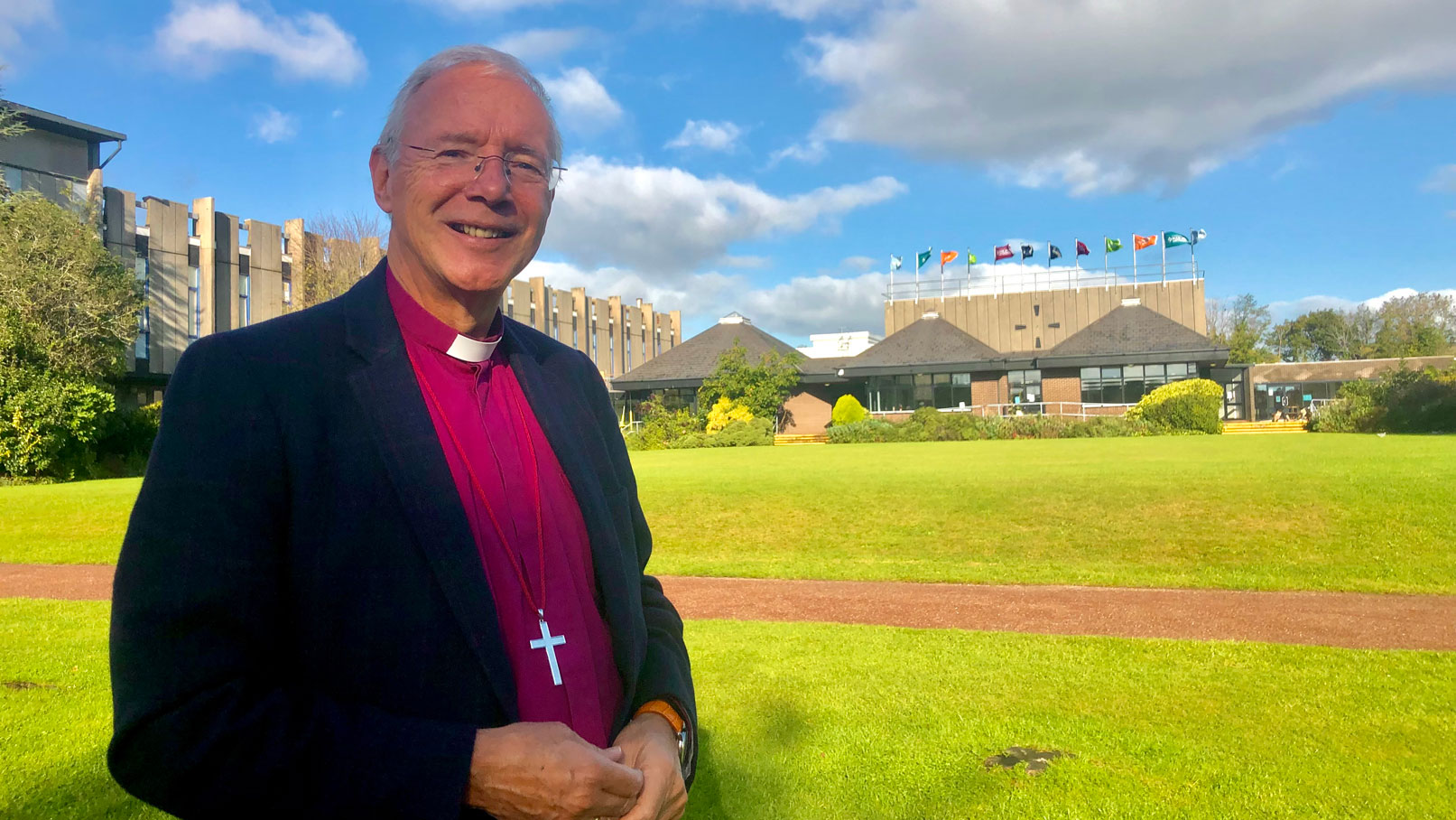 Plymouth Marjon University is set to install its first Chancellor, the Bishop of Plymouth, The Rt Reverend Nick McKinnel, on Monday at its annual graduation event.
Bishop Nick has been involved with Marjon since the early 1990s and became a governor in 2015. Now after serving two terms in the role, he has been invited to become Chancellor.
Chancellors act as the 'ceremonial head' of a university and play an important ambassador role. They are community facing, acting as an advocate for the university and helping to raise their profile, and playing a role in key events such as graduation.
The Bishop grew up in Devon and went on to work for international Christian relief and development charity, Tearfund, before studying Theology and becoming ordained in 1980. He has been a curate in London and University Chaplain at the University of Liverpool. Bishop Nick became the Bishop of Crediton, looking after North and East Devon before becoming the Bishop of Plymouth, and he now looks after West and South Devon. He oversees around 300 churches in the local area and played a key role in supporting the local community in the wake of the attack in Keyham this August.
Bishop Nick said: "I was honoured to be asked to take the role of Chancellor. I think it is a great way to use the experience I have with Marjon and to promote the life of the university.
"I know Marjon plays a critical role in introducing many people into higher education, by working with local schools and being part of the local community and wider church. There is a great energy here, a warm sense of community which we all value. There are so many students with different experiences, and it is great to see that feeding into amazing student feedback and incredibly positive results for the university in recent years."
Read more
Post expires on December 27th, 2021